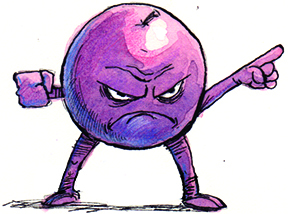 February 26, 2018
Dear Wine Lovers,
As many states are in legislative high gear, we thought a round-up of direct-to-consumer legislative activity was warranted. If your state is not listed, it doesn't mean there is NO activity, but we've tried to be as comprehensive as possible without writing a novel.
As usual, when we have updates we will post them on Facebook and/or from links on our homepage.
ALASKA. Senate Bill 76 carries over from 2017. This omnibus bill would, if passed, replace the existing "reasonable amount" provision for winery direct-to-consumer (DTC) shipments with a more specific case figure that is consistent with other states.    
ALABAMA.  A favorable winery shipping bill, Senate Bill 243, received a lot of support from our friends in Alabama. Thank you! The bill had a hearing February 14 and we are following up to determine next steps. ABC-TV in Birmingham ran this news clip
DELAWARE. DTC bills have been introduced in DE for a decade, but we're not giving up! We are hoping to see another introduced in 2018. Stay tuned.
HAWAII. We are watching several bills, including two that would expand winery shipping privileges to include beer and spirits. Separately, Senate Bill 2219 would make it a felony to offer to sell alcohol to consumers without a license, which is important for wineries because HI issues shipper licenses by county not for the whole state, as is the common practice.
INDIANA.  Free the Grapes! worked with wine industry lobbyists in January to support a bill that would remove the existing "winery lockout" provision which prevents shipments from wineries with an existing wholesaler relationship in Indiana.  IN is the only state with this provision.
MASSACHUSETTS. There are several carryover bills from 2017, including House bill 3891 which would allow both intra and interstate retailer shipping.
MINNESOTA. House Bill 318 would expand wine shipping privileges to include beer. In a separate bill, wine industry lobbyists are hoping to expand the shipping case limit beyond 2 cases/year.   
MISSISSIPPI. Several bills are under consideration but hopes rest on lobbyists' abilities to amend bad language during the legislative process. The state's wine lovers – thank you! — have been extremely responsive to Free the Grapes! Facebook posts and email campaigns. 
NEW HAMPSHIRE. Senate Bill 353, which would ban retailer DTC shipping, received a hearing.   
NEW JERSEY.  Wine industry lobbyists are hoping to have another bill this year that would remove the existing "capacity cap" provision which prevents wineries and wine companies producing in excess of 105,000 cases from direct shipments. The only other state with this arbitrary restriction is Ohio.
NEW YORK: Assembly Bill 5991 and Senate Bill 5330 both carryover from 2017, and would allow retailer DTC shipping.
OKLAHOMA:  The state is set to be the 45th to allow winery DTC shipping on October 1, 2018. There may be some additional bills before then to work out rules around the common carriers.  
UTAH. Industry lobbyists are looking to introduce a winery DTC bill this year.
Thank you for your continued support!
Free the Grapes!
2700 Napa Valley Corporate Dr. Suite H, Napa, CA 94558   |   707.254.1107   |   fedup@freehthegrapes.org