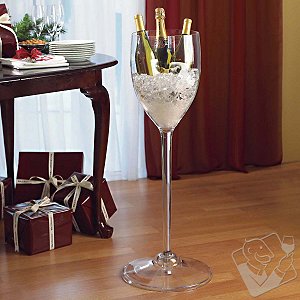 Giant White Wine Stem Cooler
Item:
193 02 01
List Price:
$299.95
Our Price:
$299.00 You Save 0%
Availability:
Please allow 2-3 weeks for delivery.
Chills Wine and Breaks the Ice
Our giant white wine stem will get your party started right. This statuesque wine stem will hold all of your favorite beverages on ice. Or fill it with a fabulous punch and watch your guests gather round and the conversation flow. Madeof acrylic for indoor or outdoor use.
Size: 33"H; 9-1/2" Opening Dia.
---