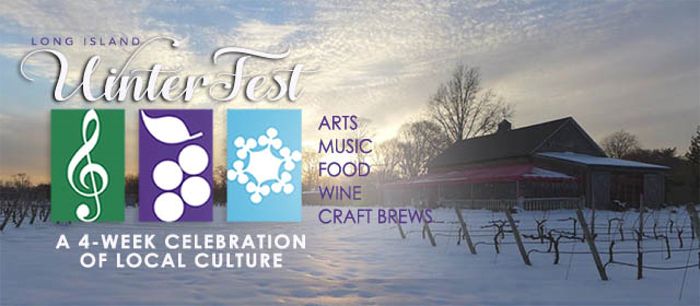 11th Annual Long Island Winterfest
February 22nd – March 18th, 2018
Multiple Locations across Long Island's North and South Forks
EVENT DETAILS
Long Island's famed Wine Country comes alive for Winterfest, a four-week festival combining the area's best in vineyards, music, performing arts, craft breweries and more. Celebrate each weekend with a variety of events and live performances taking place throughout the region's North and South Fork vineyard tasting rooms, legendary theatres, breweries and historic venues on the Island's storied East End. Tours and packages available.
We hope to see you at the event!
If you prefer not to receive email communications from LocalWineEvents.com click here to unsubscribe
2018 © LocalWineEvents.com. All Rights Reserved.