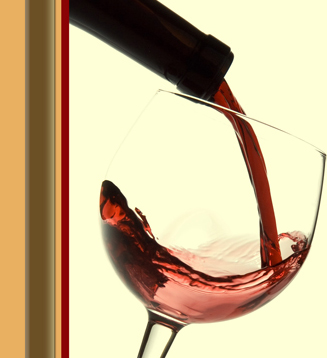 #Merlot is not a typo—it's a hashtag. What exactly is a "hashtag?" Good question. We're oenophiles, not techies, but we're fairly certain it has something to do with social media. This definition should help clear up any confusion though.
Regardless, mark your calendar for the first annual St. Francis #Merlot Day Virtual Tasting on Thursday, May 19th. The 24-hour tasting starts at 12:01 am. Hoards of tech-savvy wine lovers all over the country will be sharing tasting notes and images of their favorite Merlot on Facebook and Twitter using the hashtag #Merlot.
CLICK HERE to sign up and learn how you can participate in #Merlot Day 2011. You can also participate on CrushWire!
Even better, celebrate by visiting the winery and attending the KJZY Happy Hour from 5:30 to 8:00pm, where you can sip fantastic Merlot, listen to live jazz music and meet the "Master of Merlot" himself, winemaker Tom Mackey.

www.StFrancisWinery.com
events | wine club | recipes | winery | visitors center | directions | facebook