WINE SHOP WINE CLUB INFORMATION RECIPES EVENTS
IN THIS NEWSLETTER
NEW Wine & Food Pairing Unveiled
"Stars Under the Stars" Film Festival
Summer Concert: The Sorentinos
Online Photo Features & Galleries
---
ST. FRANCIS IN THE NEWS
Tidbits from Around the Web

St. Francis Awarded
"Best Chardonnay"

Thanks to the readers of North Bay Biz magazine for voting St. Francis Chardonnay as the "North Bay's Best!"
READ THE ARTICLE
♦♦♦
90 POINTS
2007 Wild Oak Cabernet Sauvignon

Wine & Spirits calls our '07 Wild Oak Cabernet Sauvignon "A powerful wine based on ripe, silken, savory tannin…"
VIEW RECENT ACCOLADES
♦♦♦
LA Times Calls St. Francis a "Top Pick" for Destination Weddings

When it comes to destination weddings, "the mission-style St. Francis Winery & Vineyards is a top pick," says The LA Times.
READ THE ARTICLE
♦♦♦
St. Francis Sonoma County Wines

Take 4 minutes to taste through our full Sonoma County series of wines with Winery President Christopher Silva.
VIEW THE VIDEO
♦♦♦
Remembering Jess Jackson

Winery President Christopher Silva reflects on the legendary life of industry pioneer Jess Jackson.
READ THE ARTICLE
♦♦♦
Weekend Wine Pick:
2007 Pagani Old Vines Zinfandel

The Detroit News named St. Francis 2007 Pagani Old Vines Zinfandel as its weekend wine pick.
READ THE STORY
♦♦♦
Silva & Fieri Honored at
UNLV's Vallen Dinner in Las Vegas

Sonoma County locals Christopher Silva and Guy Fieri were honored at the UNLV Vallen Dinner last month. READ MORE
♦♦♦
Parents Behaving Badly


Acclaimed Sonoma County author Scott Gummer mentions St. Francis "Old Vines" Zinfandel in his new novel, Parents Behaving Badly. MORE INFO
---
ST. FRANCIS ON THE ROAD
Upcoming Regional Events
———-
St. Francis Winery Dinner
Tides Wharf Restaurant
Bodega Bay, CA
Friday, July 15, 2011
$89/per person +tax & gratuity

Join Christopher Silva for an evening of fine dining and wine at the edge of Sonoma's magnificent coastline.
MENU RESERVATIONS
or call: (707) 875-3652
♦♦♦
USD Wine Classic
"ZINTASTIC" Blending Seminar
University of San Diego, CA
July 24, 2011
12:30–1:45 pm


Taste, discuss and evaluate separate vineyard wines that comprise our Sonoma County "Old Vines" Zinfandel at this fun, educational session.
MORE INFO
♦♦♦
European Wine Cruise with St. Francis
Explore Wines of the Rhine & Mosel
Departs USA: November 9, 2011


Enjoy a memorable 7-day wine-themed river cruise from Luxembourg to Amsterdam with Winery host Christopher Silva.
VIDEO INTRO BROCHURE
---

FACEBOOK
PHOTO FEATURES
Online Photo Series
———-
Wine of the Day

Each morning, the first visitor to our tasting room selects their favorite wine to be our featured "Wine of the Day."
SEE THE PHOTOS
♦♦♦
Monday Morning Views
from the Visitor Center


Each Monday, take a moment to visit St. Francis Winery through the lens of Erica Petersen's Canon EOS.
SEE THE PHOTOS
♦♦♦
From Bud-Break to Barrel


In this weekly photo series, we document the growing season of a single Sonoma Valley Syrah vine – from bud-break to barrel.
SEE THE PHOTOS
♦♦♦
Watch Our Garden Grow!


Check-in every Friday to watch as we transform the 2-acre plot in front of our Visitor Center into our Sustainable Vegetable Garden.
SEE THE PHOTOS
Saturday, June 18, 5–8:30 pm
Limited Seating Still Available—Reserve Today!
• Wine Club Exclusive Event •
Fandango returns to St. Francis June 18th, and we're throwing a Mardi Gras inspired party for Club Members. Enjoy an outdoor evening of Cajun-style food, entertainment, exclusive sales and more. Prizes will be awarded for the wildest costume, so break out the masks and beads and get ready to party!
$35 club members, $65 guests of members
Must be 21 to attend
---
EXECUTIVE CHEF DAVE BUSH UNVEILS
NEW WINE & FOOD PAIRING EXPERIENCE
New Dining Room ~ New Menu ~ Unforgettable Experience
Just as the finishing touches were being placed on our spectacular new dining room renovations, Executive Chef Dave Bush was putting the final touches on his amazing new wine and food pairing MENU. Gather at our communal table this summer and discover why wine and food are meant to be enjoyed together. Bush's new experience is designed to showcase the very best that Sonoma has to offer, with a menu featuring ingredients sourced from premium producers throughout Sonoma County—including produce from our own 2-acre Sustainable Vegetable Garden.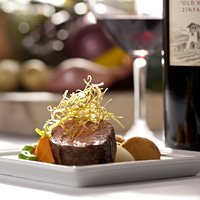 Call today for reservations: (888) 675-WINE

---
2nd ANNUAL ST. FRANCIS SUMMER FILM FESTIVAL
"Stars Under the Stars"
Stellar wines paired with silver screen icons al fresco!
Last summer's outdoor film festival was so much fun we've expanded it this year. The festival will run for six consecutive Thursday nights. Join us as we enjoy some of the greatest movies of all time, outside on the lawn of our beautiful Sonoma Valley Visitor Center.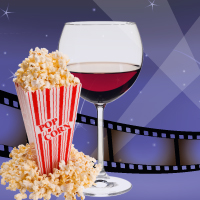 Sonoma Valley Film Festival Sommelier and wine personality Christopher Sawyer returns this year to co-host with Winery President Christopher Silva. Sawyer will introduce and pair our world class wines with world class films. Featured wines will be offered by the glass and Executive Chef David Bush will be offering treats from the kitchen. Bring a picnic and blanket for the lawn. Admission is FREE. Join us!
Festival runs every Thursday evening, July 14 – August 18
7:30 pm reception, movies begin as light permits
Admission is FREE
Big Night, starring Marc Anthony (1996)
Thursday, July 14
Moonstruck, starring Cher & Nicolas Cage (1987)
Thursday, July 21
Ferris Beuller's Day Off, starring Matthew Broderick (1986)
Thursday, July 28
American Graffiti, starring Richard Dreyfuss & Ron Howard (1973)
Thursday, August 4
Field of Dreams, starring Kevin Costner (1989)
Thursday, August 11
Sideways, starring Paul Giamatti (2004)
Thursday, July 21
---
MUSIC & WINE IN THE VINES: THE SORENTINOS
Saturday, July 9, 3–5 pm
Enjoy an afternoon in Sonoma wine country with The Sorentinos!
St. Francis and radio station The Krush 95.9 are pleased to host one of Sonoma County's favorite rock bands, The Sorentinos, for a FREE concert on the lawn of our Sonoma Valley Visitor Center. Join us for great music, delicious food and premium St. Francis wines by the glass. Don't forget your lawn chair!
ADMISSION IS FREE!
---

4th ANNUAL WINE CLUB LOBSTER FEED
Now Accepting Reservations
Indulge your love of lobster with friends and fellow Wine Club members at the 4th Annual St. Francis Winery Lobster Feed. Sporting the latest in high-fashion lobster hats and bibs, we'll feast on the lawn, surrounded by lush vineyards and the majestic Mayacamas Mountains. Come dressed casually for this al fresco event, and don't forget your camera!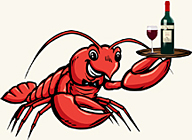 *This is a private event for Prestige and Classic Club Members*
Date: Saturday, August 20, 2011
Time: 6:30 pm
PRICE: $99 Wine Club Members, $125 Guest of Members – Limit 2 Guests
PHONE: 800-650-5437
EMAIL: wineclub@stfranciswinery.com
---
PATRONS SOCIETY UPDATE
Our next Wine Club shipment is scheduled for September 12. For details and to view the entire 2011 schedule, click HERE.
Not a Wine Club Member?
Click HERE to learn more about the benefits of membership.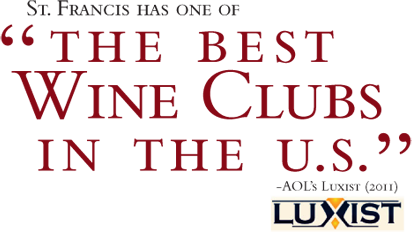 ---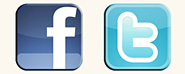 KEEP UP WITH THE LATEST WINERY NEWS
The best way to stay up to date with the latest happenings from around the Winery is to connect with us on Facebook and Twitter.
Interact with our winemakers and over 6,000 other St. Francis fans, share a comment or photo, learn about upcoming events or take advantage of special offers and promotions. There's always something new to see or read.
Click HERE to become a fan of St. Francis Winery on Facebook.
Click HERE to follow us on Twitter!
shop online | events | wine club | recipes | winery | visitors center | directions
WA State Permit # 082790