WINE SHOP WINE CLUB INFORMATION RECIPES EVENTS
IN THIS NEWSLETTER
FINAL VINTAGE: Pagani Zinfandel
3rd Annual Outdoor Film Festival
12th Annual Blessing of the Animals
St. Francis & Waterkeeper Alliance
Online Photo Features & Galleries
---

ST. FRANCIS IN THE NEWS
Tidbits from Around the Web

St. Francis Takes Home
5 Gold Medals

The results are in and our '09 Pagani Zinfandel, '09 Tres Viejos Zinfandel and our '10 Sonoma County Chardonnay all took home GOLD at the Orange County Wine Competition.
VIEW ACCOLADES
♦♦♦
VOTE ST. FRANCIS!
St. Francis Nominated for Three Peoples Voice Awards

Our Sonoma County "Old Vines" Zinfandel, Sonoma County Chardonnay and RED Splash have all been nominated in Snooth's Peoples Voice Awards!
VOTE NOW!
♦♦♦
Katie Madigan Introduces Our
Sonoma County Wines



Get to know your favorite Sonoma County series wines with Winemaker Katie Madigan in these quick 2-minute videos!
♦♦♦
Drink Tank Interviews
Christopher Silva

Drink Tank host Gibson Thomas of Edible Magazine talks to Winery President Christopher Silva.
HEAR THE INTERVIEW
♦♦♦
The Best View in Sonoma Valley is Right in our Backyard

Looking for a challenging hike or trail run? Look no further than Hood Mountain trailhead, located just steps from our Winery!
READ THE ARTICLE
♦♦♦
Wine Spectator's Tim Fish
Talks Rockpile

Tim Fish explores the rustic landscape of Sonoma's unique Rockpile AVA and the distinct wines it yields – including our very own Rockpile Red.
READ THE ARTICLE
♦♦♦
Thank You Steve Wynn!


Las Vegas casino magnate Steve Wynn and Winery President Christopher Silva talked wine and Sonoma County at a recent UNLV Scholarship Fundraiser.
♦♦♦
The Noble Rot Supper Club, NYC
"East vs. West Throwdown"


Winemaker Katie Madigan joined 40 lucky guests, including editors from Saveur and Wine Spectator, at an intimate dinner in NYC that pitted East Coast wines against West.
SEE THE PHOTOS
♦♦♦
Workforce Wellness
at St. Francis Winery

Taking a leadership role in employee wellness and vineyard worker safety, St. Francis holds regular health screenings (free for all employees) in partnership with Santa Rosa Memorial Hospital.
♦♦♦
2008 Cabernet Franc A "Go To" Wine

The Wit is out gave our 2008 Sonoma Valley Cabernet Franc a whopping "9 Wine Glasses".
READ THE REVIEW
♦♦♦
Bike to work Day ~ Sonoma Style!
Not Your Average Commute

For one St. Francis employee, Bike to Work Day 2012 meant 14 miles of rocky singletrack through gorgeous Annadel State Park.
WATCH THE VIDEO
---
SET SAIL
WITH ST. FRANCIS!
Upcoming Wine Cruises
Provence & Spain River Cruise
with Host Christopher Silva
November 15–25, 2012

Paris to Barcelona, via the Rhone… What better way to experience Europe's celebrated wine regions than aboard one of AMA Waterway's state-of-the-art cruise vessels.
LEARN MORE
♦♦♦
European Wine Cruise with
Heather Munden & Katie Madigan
June 13–20, 2013

Join our winemaking team as they set sail from Lisbon to London aboard the Oceania Nautica on a wine cruise experience that will be truly unique.
LEARN MORE
---

FACEBOOK
PHOTO FEATURES
Online Photo Series

The Faces of St. Francis

Meet a new member of the St. Francis Team every Wednesday afternoon.
SEE THE PHOTOS
♦♦♦
Monday Morning Views
from the Visitor Center

Each Monday, take a moment to visit St. Francis Winery through the lens of Erica Petersen's Canon EOS.
SEE THE PHOTOS
♦♦♦
Corkscrew Trivia

Uncork your weekend with a fun trivia question each Friday at 11:00 am on our Facebook page for the chance to win a St. Francis logo corkscrew.
TEST YOUR KNOWLEDGE
♦♦♦
Wine of the Day

Each day a lucky visitor to our tasting room gets to choose the "Wine of the Day" and we snap their photo to show off on our Facebook page.
SEE THE PHOTOS
♦♦♦
St. Francis On The Road

Winemakers Katie Madigan and Heather Munden, and Winery President Christopher Silva are always on the move. Check out some photos from the road!
SEE THE PHOTOS
---

KEEP UP WITH THE
LATEST WINERY NEWS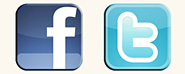 The best way to stay up to date with the latest happenings from around the Winery is to connect with us on Facebook and Twitter.
Interact with our winemakers and over 12,000 other St. Francis fans, share a comment or photo, learn about upcoming events or take advantage of special offers and promotions. There's always something new to see or read.
Click HERE to become a fan of St. Francis Winery on Facebook.
Click HERE to follow us on Twitter!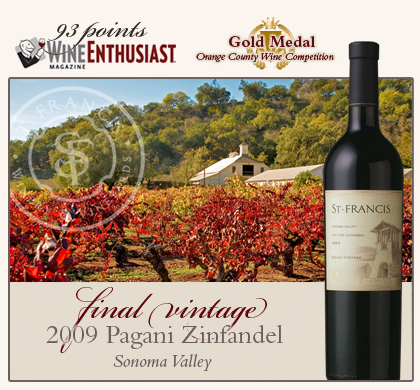 We saved the best for last…
Yes, it's true. 2009 is the final vintage of our famed Pagani Vineyard Zinfandel. The gnarled 130-year old vines at the historic ranch have produced superior Zinfandel fruit for decades—and they did not disappoint in 2009, providing Winemaker Heather Munden with extraordinary grapes, from which she crafted a luscious final blend, earning 93 points from Wine Enthusiast and Gold at the Orange County Wine Competition.
Rich and juicy, with aromas and flavors of red velvet cake, cinnamon spice, fresh cranberry and vanilla bean, this is what old vines Zin is all about—a true Sonoma classic!
Taste Sonoma Valley's heritage Zinfandel. But Hurry!
This popular limited-production wine will sell out quickly, and then it's history…
Bottle Price: $45, club $36 • Case Price: $486, club $432
CLICK HERE to order online, or call (800) 650-5437
---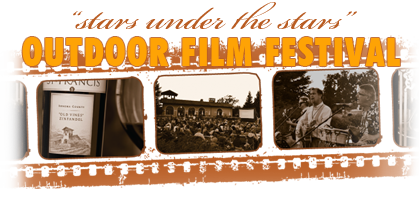 Every Thursday Night, July 12 – August 16
7 pm live music & wine reception ~ Feature film begins at dusk
FREE ADMISSION
Stellar wines paired with silver screen icons al fresco!
Join us every Thursday night as we enjoy some of the greatest movies of all time, outside on the lawn of our beautiful Sonoma Valley Visitor Center.
Seating on the lawn begins at 7 pm with a pre-show concert and wine reception, followed by an independent short film selection from The San Francisco 48 Hour Film Project. Our feature film begins at dusk, with an introduction from festival sommelier Christopher Sawyer.
Guests are welcome to bring low-backed lawn chairs, blankets and a picnic.
Alcohol brought from offsite is strictly prohibited.
Featured wines are available for purchase. Chicago Style Hot Dogs and Foxy Cupcakes will be on hand every night with delicious food options.
Bring a picnic and blanket for the lawn. Admission is FREE!

---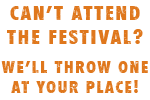 If you can't make it to Sonoma for the festival, we'll bring the festival to your living room!
ENTER our weekly Stars Under the Stars Wine & Film Pairing Challenge for the chance to win a St. Francis "festival-in-a-box" prize package!
---
JOIN US FOR
DINNER UNDER THE STARS
Saturday, July 28, 2012 at 6:30pm
Save the date for Saturday, July 28th, as we enjoy a summer evening under a magnificent Sonoma sky, dining al fresco on our patio at the edge of beautiful Wild Oak Vineyard. Executive Chef David Bush's exquisite wine and food pairing menu will only add to the evening's sparkle.
Join us for what promises to be a memorable dinner!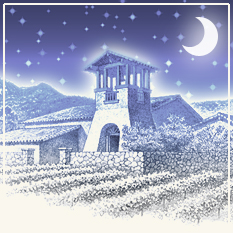 DATE: Saturday, May 19, 2012
TIME: 6:30 pm
PRICE: $99 Wine Club Members, $125 Public (+ tax & gratuity)
RESERVATIONS: 800-650-5437
EMAIL: events@stfranciswinery.com
MENU: Click HERE to see what Chef Bush has planned.
---
Wine Club Exclusive Event
5th ANNUAL ST. FRANCIS LOBSTER FEED
Saturday, August 11, 2012 at 6:30pm
Indulge your love of lobster with friends and fellow Wine Club Members at the 5th Annual St. Francis Winery Lobster Feed. Sporting the latest in high-fashion lobster hats and bibs, we'll feast on the lawn, surrounded by lush vineyards and the majestic Mayacamas Mountains. Come dressed casually for this al fresco event, and don't forget your camera!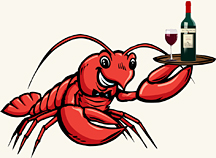 DATE: Saturday, August 11, 2012
TIME: 6:30 pm
PRICE: $99 Wine Club Members, $125 Public (+ tax & gratuity)
RESERVATIONS: 800-650-5437
EMAIL: wineclub@stfranciswinery.com
---
12th ANNUAL BLESSING OF THE ANIMALS
Sunday, October 7, 2012
Take part in our 12th annual Blessing of the Animals event by bringing your best furry friend to be blessed here at the winery. If you have a dog, plan to show it off by participating in our "Winery Dog of the Year" contest.* We'll have wine, nibbles, special guests and fabulous raffle prizes donated by local pet-friendly businesses. All proceeds from this event go to support the Sonoma Humane Society. Admission is FREE!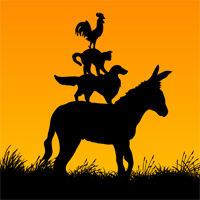 Date: Sunday, October 7, 2011
Time: 2:00 – 5:00 pm
Price: FREE
Phone: (888) 675-WINE, ext. 259


Check out photos from last year's event HERE.
*Winery Dog of the Year contest limited to first 50 entrants.
---
ST. FRANCIS & WATERKEEPER ALLIANCE
Turning Great Wine into Clean Water
Cheers to our latest partnership, St. Francis Winery and Waterkeeper Alliance!
Nearly 40 years ago, about the time St. Francis Vineyards arrived on the scene in Sonoma Valley, Congress signed into law a historic piece of legislation that would halt attacks on the health of our environment and communities, returning control of our nation's waterways to its citizens.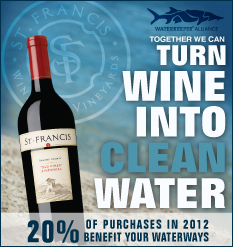 It is with great pride that St. Francis Winery joins forces with Waterkeeper Alliance in celebration of the 40th anniversary of the Clean Water Act. St. Francis will donate 20% of qualified 2012 wine sales* to Waterkeeper Alliance—proceeds that will benefit our nation's precious swimmable, drinkable and fishable waters. After all, the most essential ingredient in great wine is pure water.
SHOP ONLINE with coupon code H2O
and together, we can turn wine into clean water.
*Special offer ends 12/31/2012. Please use coupon code H20 when placing your order to ensure participation in this program. Proceeds benefit Waterkeeper Alliance. Valid on online orders only. Cannot be combined with any other offer or discount. Tax & shipping excluded. Questions? Call: (707) 833-0244. Thank you for your support.
---
MEET THE MEMBERS OF OUR PATRONS SOCIETY WINE CLUB TEAM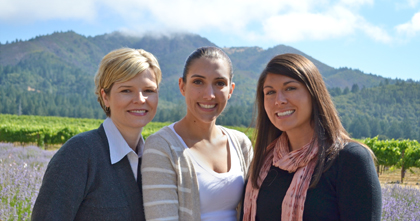 Left-to-right: Barbora Hawkins, Lauren Cooper, Jennifer Kolarov
---
Our Wine Club Department has grown by two over the past few months, so we thought we'd take this opportunity to introduce you to the talented team that works diligently to ensure your wine shipments arrive safe and sound!
BARBORA HAWKINS • Wine Club & Customer Relationship Manager
Now in her fifth year at St. Francis, Barbora keeps a watchful eye over our Patrons Society wine club, ensuring each and every Member is satisfied – and their cellars fully-stocked. Barbora enjoys developing new club programs and working with her team to create fantastic Member events. When not at the Winery, Barbora can be found spending time with her family and friends, often throwing dinner parties and enjoying a nice glass of wine…or two. Her favorite St. Francis wines: Rockpile Red and Cote du Sonoma.
LAUREN COOPER • Wine Club & Customer Relationship Associate
Lauren was promoted to a full-time position in the Wine Club Department from our Tasting Room, where she honed her wine knowledge and excelled in providing superior customer service. A recent graduate of Cal Poly San Luis Obispo, she moved to Sonoma County from her hometown of San Diego to pursue a career in wine and hospitality. Her favorite St. Francis wines are the Wild Oak Chardonnay and Caro Santo Sangiovese.
JENNIFER KOLAROV • Wine Club & Customer Relationship Associate
Our newest team member, Jennifer joins us from the Silicon Valley. Previously an Event Manager at a boutique hotel in Palo Alto, she is well versed in wine and food and has a taste for Sonoma County Zinfandel. Her favorite St Francis current release is the 2009 Bacchi Zinfandel. When not at work, Jennifer enjoys bike riding, playing with her son and travelling.
Not a Club Member yet?
Call (800) 650-5437 or click HERE to join the St. Francis family!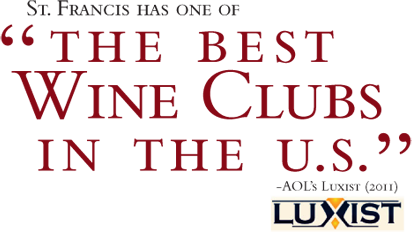 ---
NEVER MISS ANOTHER WINERY EVENT!
Subscribe to Our New Calendar of Events
With just one click, you can add the St. Francis Winery calendar of events to your email or smartphone calendar! Simply click the icon below that matches your email service and all of your favorite upcoming events will magically appear on your calendar. Isn't technology amazing!
CLICK YOUR CALENDAR SERVICE TO SYNC WITH US:
---
shop online | events | wine club | recipes | winery | visitors center | directions