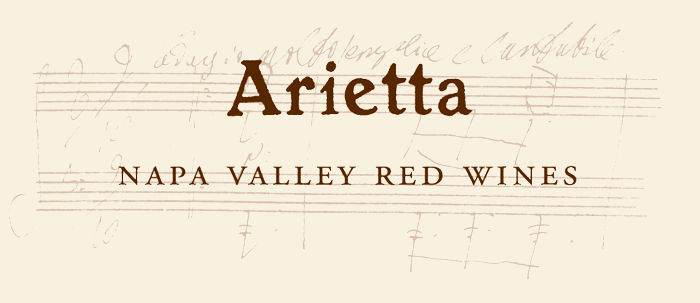 Over two feet of snow have already fallen in the Rockies, nature's early alert to the Holiday Season, and a reminder that it is time for our annual offer of Arietta grand formats from the Library.
Click here to review your offer
Magnums of Arietta Red Wine Quartet and engraved double magnums of Arietta White Wine "On The White Keys" are the focus of this year's holiday offering. For fans of the Arietta Hudson wines we have added a few vintages of magnums of Variation One and H Block. Quantities of these Ariettas are extremely limited; wine is offered on a first come first served basis. If you are considering gifts, you may also order individual magnum and double magnum branded wooden boxes. Ship date for wines in this Holiday Offering will be the week of December 9.
Happy Thanksgiving,


Fritz and Caren Hatton, Proprietors
Andy Erickson and Morgan Maureze, Winemakers
info@ariettawine.com
telephone 707.963.5918
facsimile 707.963.5919
Arietta
P.O. Box 349
Oakville, CA 94562