Free the Grapes! Conference Call on H.R. 5034 to Feature Attorney Tracy Genesen
Following Her Testimony at the House Judiciary Committee Hearing, September 29
For its consumer, winery and retailer fans, Free the Grapes! will host an exclusive teleconference call with attorney Tracy Genesen following her testimony at the U.S. House Judiciary Committee hearing on H.R. 5034 on Wednesday, September 29.
Join the one-way teleconference with Ms. Genesen and executive director Jeremy Benson from 3:30-4:00pm Eastern Time on September 29 by dialing 1-800-591-2259 and using Passcode 1936912# . Questions for Ms. Genesen can be posted to www.facebook.com/FreetheGrapes or emailed to shackles@freethegrapes.org during the call.
Additionally, for those who want to watch the hearing, a live webcast of the hearing is slated to run on http://judiciary.house.gov/hearings/calweek.html at 11:00am Eastern Time on September 29.
HR 5034 is special-interest legislation that pretends to protect the public and reaffirm states' rights, but is really intended to put more money in the wholesaler middlemen's pockets by doing an end-run around the U.S. Supreme Court and pre-empting the Constitution. It would give wholesalers unfettered monopoly power to pass discriminatory state laws that would remove consumers' ability to buy wine directly from favorite wineries and wine merchants. It would harm state wineries, brewers and distillers, as well as businesses, jobs, and state and local economies. More information on the bill is available at http://www.freethegrapes.org/index.php?q=HR5034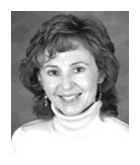 About Tracy Genesen
Tracy Genesen is a seasoned trial and appellate attorney who is a partner in the San Francisco office of Kirkland & Ellis LLP. She directs a variety of complex multi-district federal court litigation focusing primarily on constitutional challenges to state alcohol regulatory statutes. Ms. Genesen provides legal guidance to wine industry trade associations and serves as the national spokesperson on the legal and public policy aspects of direct shipping of wine to consumers. She has provided strategic and substantive advice to legal teams and wine industry trade associations on direct shipping lawsuits.
Ms. Genesen's experience includes serving as Legal Director for the Coalition for Free Trade and Counsel to Family Winemakers of California. She has directed and coordinated co-counsel and wine industry leaders in the writing of merits and amicus briefs; co-authored amicus briefs for submission to the United States Supreme Court and the Fourth, Fifth and Eleventh Circuit Courts of Appeals; advocated public policy reform before numerous federal and state agencies; provided legal guidance to wine industry trade associations and served as the national spokesperson on the legal and public policy aspects of direct shipping of wine to consumers.