Fulcrum Spring Newsletter
The Members Special Release of the 2009's is here!
This release marks the fourth for Fulcrum and the 2009 California vintage is already being hailed as a great one. We believe our 2009 Pinots live up to the hype. Our growers produced great fruit with the cooperation of Mother Nature and our flexibility in our new facility really has allowed us to step up quality.
As you know we are more interested in complexity and finesse versus overt fruitiness. Picking earlier in the harvest, barrel aging for 15 months, delicate handling in the winery, and bottle aging for 6 months all help us to create a style of Pinot Noir that is our signature. Not only delicious, but age-worthy and with layers of aromas and flavors that continue to evolve in the glass.
Careful blending was also very important in 2009. In fact rather than bottling a vineyard designated Pinot from the Floodgate Vineyard in the Russian River Valley, we decided to use that wine as a backbone to our new Christinna's Cuvee which, as you will see below, we feel was very successful. We produced three wines from 2009- Fulcrum Gap's Crown(Sonoma Coast), Fulcrum Londer(Anderson Valley), and On Point Christinna's Cuvee(North Coast). Click here to read more about the wines.
Total production is just below 600 cases in total so we expect another rapid sell out. Fortunately, you are a Mailing List Member so you can get the wines now and at a discount. Please see the Coupon Code below to utilize it for the discount.
Thanks again for your continued patronage
David and Christinna
The 2009 Fulcrum Pinot Noirs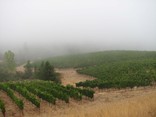 Fulcrum Anderson Valley, Londer Vineyard- Anderson Valley holds a special spot in our hearts as it creates some of the more elegant Pinots in California. This is our first vineyard designate from AV and we are very proud to list Londer Vineyard on the label. While initially dark, brooding and a bit closed this wine opens up with air to display a brambly berry core with earth and notes of cedar. This is a blend of clones 115 and Swan. This is a classic Anderson Valley Pinot that has the acid and tannic backbone for the cellar. Intriguing now, but watch it unfold over the next decade into something even more special. $52.00 per bottle Member's Only Pre-release price $39.00 plus shipping*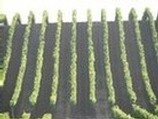 Fulcrum Gap's Crown, Sonoma Coast- Each year we buy more fruit from this vineyard and the 2009 wine shows why. Deep and complex with berry, anise, clove and a hint of smoke. Balanced and ageable, but already showing some lovely layers of flavors. Blend of Clones 667 and 777. This is our third year with this vineyard and we think our best. This is the wine for those that like a little WOW! in their Pinot. Jumps out of the glass and impresses. $54.00 per bottle Member's Only Pre-release price $40.50 plus shipping*

On Point, Christinna's Cuvee, North Coast- A blend of Pinots from the finest vineyards in California including Gap's Crown, Londer and Floodgate Vineyard(RRV). Elegant strawberry, cherry, cola and spice with seemlessly integrated tannin. Do not let the price fool you. This is serious stuff. All of the same care and cost went into the making of this wine as with our Fulcrum Pinots. Try a few bottles or a case at this special price. $34.00 per bottle Member's Only Pre-release price $25.50 plus shipping
* Please note that we have lowered our shipping rates to many areas this year and these discounts even apply towards our 6 pack display cases!
Getting the Discount
Just go to our Online Store and login using the login link at the very top of the page. Since this offer only goes out to our Mailing List Members you must enter your username and password to be able to use the coupon. When ordering, enter Coupon Code PRE2009 and you will get the discount. Here is your login information for your convenience:
You can also order by phone at 732-610-9602 or via email at christinna@fulcrumwines.com
Shipping
Due to our later than normal release we are bumping up against summer weather. We will ship all orders placed before June 1st unless you specify you wish to have the wine held until the cooler weather in the fall. We offer 2 Day and Next Day shipping if you wish to have extra confidence in the handling. All pre-release orders will be scheduled to go out the week of May 23rd or 30th
After June 3rd we will have a summer shipping hold and any new orders will not be delivered to you until we feel it is safe to do so. This offer is only good for 30 days. Please note that your credit card will be charged immediately for any order even if the order is being held for weather issues.
What is New at Fulcrum in 2011
There has been a lot of changes for the better this year and here are the quick highlights:
Release of our first wines from our new winery
Selection of Remond as the only cooperage we will use for new barrels
On Point label redesign integrating our "Acrobat" into the graphics
Improved cork: upgrade to higher quality grades and a longer cork
New On Point Christinna's Cuvee which captures the essense of California's North Coast Pinot Noir
Release of our Anderson Valley Pinot under a vineyard designation- Londer Vineyard
New website platform that let's you access the online store without needing your password (coupons will still need passwords).
Improved customer service and logistics through Copperpeak Logistics.
Reduced shipping rates to most locations
Thanks again and please contact us at 732-610-9602 if you have any questions or if you want to know more about shipping to your state.
Fulcrum Wines
Napa, CA
tel: 732-610-9602
www.fulcrumwines.com