I recommend any Pinot from Fulcrum Wines – whether Fulcrum label or On Point – that you are able to get your hands on. Pinot Noir aficionados deserve to know about these wines." – Mary Ewing-Mulligan, Wine Review Online
"Each wine is so stellar that they are destined to become impossible to find in a year or two." – Dan Berger, Dan Berger's Vintage Experiences
If you like Pinot Noir that is intent on purity and delicacy, on aromatics and subtlety, on the conversation between winemaker and vineyard, on Pinot Noir as the prettiest girl in the room, I think you'll like Fulcrum Wines." – Ron Washam, HoseMaster of Wine
---
Dear friends,
As one of our valued list members, we are excited to welcome you to our exclusive spring pre-release offering. This special early release features four highly anticipated wines from the exceptional 2012 vintage, offered to you at our very best pricing of the year – a 25% savings! To make things even more enticing, if your purchase is $200 or more we will happily include complimentary ground shipping. This exclusive pre-release will end on May 23rd, or until the wines run out and all orders will be processed on a first-ordered, first-served basis. If we had you at "Dear friends," login as a member (your login info is below), and use the Coupon Code: PRE2012 at checkout to receive your exclusive pricing. Or, read on to learn more about our pre-release.

The philosophy behind our pre-release is simple. As someone with an appreciation for our Fulcrum and On Point wines, we are offering these Pinot Noirs to you well in advance of our regular release. Only recently bottled, these young wines have yet to be reviewed, and are many months away from their ideal drinking window. We will ship them to you as soon as you place your order (weather permitting), and we'll give you our best prices of the year in return for your trust in Fulcrum, and your patience in cellaring these wines. After May 23rd, any remaining wines will be sold at full price, and no further orders will be shipped until late fall. If for any reason you have difficulties placing your order online, or you just want to order from a human being, please don't hesitate to call us at 732.610.9602, or email at christinna@fulcrumwines.com
---
Our 2012 Pinot Noirs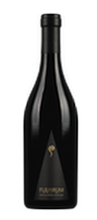 2012 Fulcrum Gap's Crown Vineyard Sonoma Coast Pinot Noir – 172 cases made
Regular $59 – Exclusive pre-release price $44.25
Now in its sixth vintage, our Gap's Crown Vineyard Pinot Noir may be our most eagerly anticipated release each year—and for good reason. Since being planted in 2002, Gap's Crown has emerged as one of the Sonoma Coast's preeminent vineyards. Nestled on the western hillside of Sonoma Mountain, it's an amazing location to capture both the complexity and intensity that define world-class Pinot Noir. While this wine is historically our most rich and voluptuous Fulcrum bottling, the character of the 2012 vintage and a fine-tuning of our cooperage program, have underscored how profoundly elegant and complex Gap's Crown can be!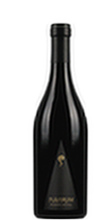 2012 Fulcrum Brosseau Vineyard Chalone AVA Pinot Noir – 148 cases made
Regular $55 – Exclusive pre-release price $41.25
Located in the famed Chalone appellation of Monterey, Brosseau is truly one of California's premier vineyards, and it is also one of its most unique. While some vineyards have cool climates, and others have limestone soils, very few have both. Brosseau does. It's a spectacular site for Pinot Noir that imparts a profound minerality, as well as a structured, tannic backbone. This is our third vintage from Brosseau, and it is by far the most dramatic and full-bodied expression of this vineyard we have seen, with explosive ripe berry layers supported by layers of black licorice, minerals and spice. It'll knock your socks off!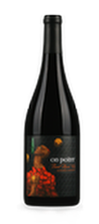 2012 On Point Sonoma Coast Pinot Noir – 253 cases made
Regular $36 – Exclusive pre-release price $27.00
What happens when you blend together four clones of grapes from two famed vineyard-designate-caliber winegrowing sites? When those sites are Gap's Crown and Sangiacomo vineyards, you get a gorgeous Pinot Noir that marries the big, lush fruit and sweet tannins of Gap's Crown with the delicate floral character of Sangiacomo. While we strongly recommend cellaring all of our spring pre-releases for at least six months, with its velvety mouthfeel and soft, accessible acidity, this is the one to open first if you just can't wait.
2012 On Point Christinna's Cuvee Anderson Valley Pinot Noir – 182 cases made
Regular $36 – Exclusive pre-release price $27.00
Without question, this is the finest Christinna's Cuvee we have ever made. This gorgeous wine was made entirely using grapes from Donnelly Creek Vineyard in Anderson Valley. While this is our debut working with Donnelly Creek, this wine is no ingénue; it's a star. It is alluring, energetic, complex, and even a bit brooding (in all the right ways). More than just being an amazing wine for the price, I think it's a wine that will wow Pinot purists.
---
Our Six-Pack Wooden Display Cases
We have three different 6 pack wooden cases available this year, and as always they are pre-release priced right along with the other 2012s. So when you order the 6-pack you get the discount, complimentary ground shipping AND the free wooden box. Pretty great deal huh?
Six-Pack 2012 Vintage Sampler (2 Gap's Crown, 2 Brosseau Vineyard, and 2 Anderson Valley)

Six-Pack 2012 Fulcrum Gap's Crown Vineyard Sonoma Coast Pinot Noir
Six-Pack 2012 Fulcrum Brosseau Vineyard Chalone AVA Pinot Noir
For those of you who can't wait to get your hands on our 2012 Fulcrum Anderson Valley Pinot, this is your only chance to secure it until late fall. We only made a small number of these sampler packs, and they will sell out quickly.
---
Thank you again for your support, and may spring, and the summer ahead, fill your home with happiness, health and delicious wine.
Very best wishes,
David and Christinna Rossi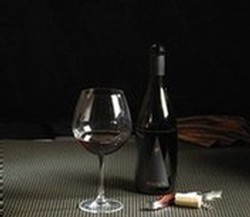 Fulcrum Wines
Napa, CA
tel: 732-610-9602
www.fulcrumwines.com