The first of the 2011's are here. Your Membership Discount Awaits!
We are very excited to offer up our new 2011 Pinot Noirs. We will be extending to you, our members, first selection and 25% OFF your wine purchases. We have also reduced ground shipping rates across the board. Ordering is easier than ever via website, email or telephone. We only do this once a year, so now is the time. Buy now or wish you had!
Just CLICK HERE to go to our redesigned Online Store and login. Since this offer only goes out to our Mailing List Members you must enter your username and password to be able to use the coupon. When ordering, enter Coupon Code PRE2013 and you will get the discount. Here is your login information for your convenience:
You can also order by phone at 732-610-9602 or via email at christinna@fulcrumwines.com
This offer expires May 30th and we will ship your wine in May unless you want us to hold it until after the Summer. Just note that you want the wine held until cooler weather on your order or send us an email. Now that the business is out of the way, let's talk about the wines…..
---
The Vintage
The 2011 vintage represents Fulcrum's 6th and one that we consider among our best. Between the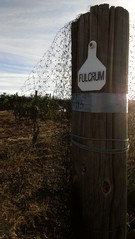 excellent harvest conditions and our commitment to improving our work in the winery, we were able to capture our elegant yet rich style of Pinot Noir.
The 2011 growing season was another cool one in the vineyards, but slightly warmer than 2010. We had the luxury to pick all of our grapes when we wanted. Rain finally came on October 3rd and that was the last day we were picking the Wildcat Mountain Vineyard, just in the nick of time. For elegant Pinot Noir the season was spot on.
2011 was hard for other wineries that have to wait until later in October or November to pick because they have late-ripening varietals. We have a lot of friends that make Napa Cabernet so we know it was not an easy harvest for many with tractors stuck in the mud.
Yes Pinot Noir is hard to grow, but as an early-ripening varietal it had it's advantages in 2011.
---
The Wines
The 2011 line up has some new wines as well as our flagship bottlings. Each unique and each delicious. Early reviews are in and Pinot Report has some great reviews for our wines. Their scores are next to the wine below. Click here to go to our website to see information on each wine.
Gap's Crown Vineyard Sonoma Coast – Deep and Rich. Always our first to sell out. PR- 93 points
Brosseau Vineyard, Chalone – Blueberry, Espresso, and Chalone Minerality. PR- 91 Points
Wildcat Mountain, Carneros New! – Silky, Complex, with fruit to spare. PR- 91 Points
On Point Chalone – A Wow! wine that impresses. PR- 90 Points

On Point Sonoma Coast New! – Sonoma Coast richness and spice. PR- 90 Points
All of the Fulcrum wines can be purchased in 6 pack wooden cases at no extra charge, but you must select the wooden case version of the product in the onine store to get it. We also have a Sampler 6 pack with 2 bottles each of Gap's Crown, Brosseau, and our yet to be released 2011 Anderson Valley.
Our Fall/Winter release will include On Point Christinna's Cuvee and Fulcrum Anderson Valley. Our 2010 Londer Anderson Valley is still available with a few bottles left.
---
Shipping- Rates and Timing
Fulcrum can now ship to even more states and at highly reduced rates for members.
Hint: Always buy the amount at the top end of the shipping bracket to save money. It costs the same to ship six bottles as four, so your per bottle rate is lower with six.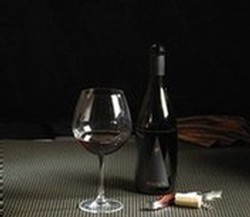 6 Packs cost a little more to ship and if you want 2 Day or Next Day shipping we also offer those options. If you don't see your state on the list contact us at info@fulcrumwines.com and we are sure to find a way to get you a shipment.
To ensure that your wine arrives in perfect condition, Fulcrum does not ship wine after May 30th unless you pay for Next Day Shipping. We will resume shipping in October or when the weather is cool enough to ship safely. If you place your order, but want us to hold until cooler weather in the Fall, we will charge your credit card and hold the wine. We will then contact you in the Fall to notify you of the shipping date.
---
What's New at Fulcrum!
It has been a busy year for us as we continue to grow and evolve as a winery. Here are some highlights of what is new and what is on the way.
New Pinots released with our On Point Sonoma Coast and Fulcrum Wildcat Vineyard
Easier to use Online Store on our website for our customers
New Pinot vineyards with Sangiacomo in Sonoma Coast and Donnelly Creek in Anderson Valley
We have Petite Sirah in the barrel from Landy Vineyard in Russian River. A dark monster that needs some time to come around. Late 2014 release. Only a few cases made so we will offer it to members first.
New Chardonnay under the Cloisonne label. We combed the cellars of our fellow wineries in California and found some great wines that we can blend and offer to you at a great price! Ready in the Fall of 2013.
Shipping rates to the east coast have been reduced by up to $25 per case and lower quantities have also been reduced across the board.
We can now direct ship to over 37 states!
Thanks again for your patronage. Contact us if you need help ordering or just want to chat about Pinot!
Cheers,
David and Christinna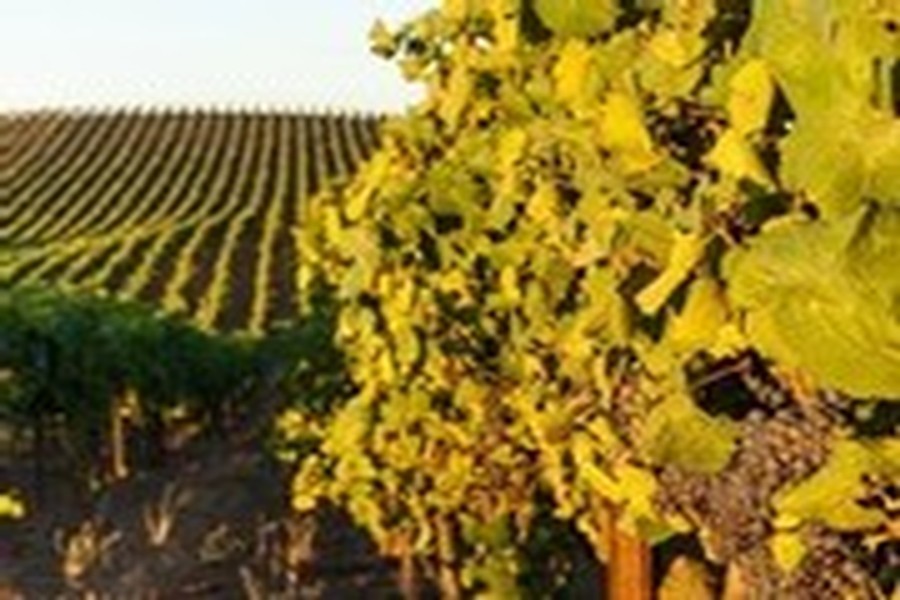 Fulcrum Wines
Napa, CA
tel: 732-610-9602
www.fulcrumwines.com