LAVA VINE HARVEST '14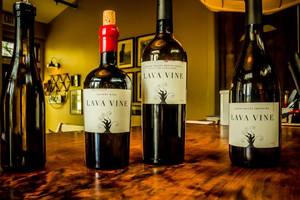 Lots of good news to report these days -
First of all, thanks for all the earthquake well wishing! What a ride! Fortunately, we didn't even lose a single bottle, our only casualty being Sparky the ceramic dog who took a tumble and broke his head off. Other than that we were unscathed. Whew!
If the earthquake wasn't exciting enough, we have already begun pulling in grapes! That's right folks, our Viognier and Verdejo have arrived and are in the midst of their long, slow, cool fermentations. We are expecting reds any day now as harvest is well ahead of schedule. An early harvest eases our minds regarding weather worries and increases the odds of full maturity. Great weather and full maturity equals increased deliciousness, especially with our bodacious mountain fruit.
In an effort to become more organized, (something us artsy folks seem to be challenged by) we have been joined by Jim Ritchie. He's here to help keep all of you, our club members, up to date and happy. We are so very excited to have him onboard. SO, if you have any changes to your name, address, email, phone, shipping address, or credit card, PLEASE email him at jim@lavavine.com with these changes prior to October 1st.
That being said, we are excited to announce that our Fall case club shipment is coming! We will start charging credit cards October 1st and start shipping wine throughout the month. Keep an eye out for an email with your UPS delivery tracking number. Reminder: If you live in a hot state, our shipper will hold the wine until it is safe to ship.
Harvest Party!!
October 11, 2014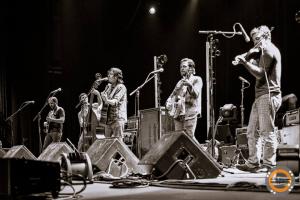 We are very pleased to have booked The Brothers Comatose to help us celebrate this extra special vintage. For those of you who haven't heard of them, The Brothers are one of the top bluegrass/folk-rock bands in the universe. Check 'em out here: http://www.thebrotherscomatose.com
They sure have some sweet harmonies and 'palpitatin pickins'. There will be more musical surprises as soon as soon as we figure out how to outdo last year's opening performance!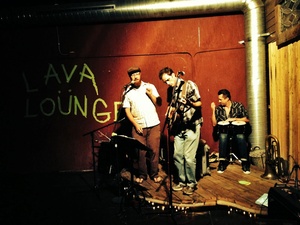 All of us here at Lava Vine want to thank you for your continued love and support. We wouldn't be us without all of you. Cheers!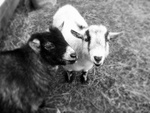 Come follow our harvest, and other adventures @
http://instagram.com/lavavinewinery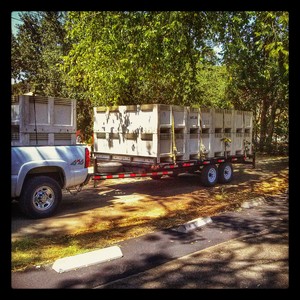 The bins are in!
If you are up our way this fall, stop on by, we'll put you to work!

New-ish tanks in the shiny new winemaking facility. Joe built it from scratch with a chainsaw and some refrigerator doors.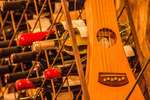 IMPORTANT!!
Space is extremely limited for this year's party. Please RSVP no later than October 1st in order to secure a seat. We only have 130 seats available. Attendance is limited to 2 guests per membership.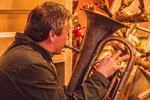 Tel: (707) 942-9500
Email: info@lavavine.com