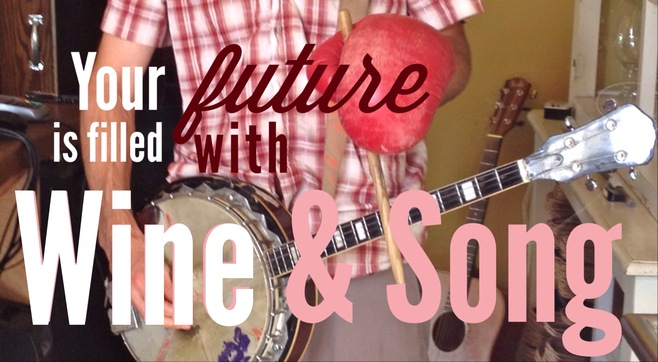 This October 26th…
It's CASE CLUB PICKUP PARTY TIME!!!

Cases will be ready for pick-up and available all day
at the Tasting Room starting Oct. 2nd… But the REAL Festivities
will begin Oct. 26th at 6pm at the Tucker Farm Center
This year we've decided to skip the movie in favor of music. Jon & Pete, and their newly formed band Moonlight Daydream will open the evening, with two more sets by an awesome surprise guest to follow. It's sure to be a blast (you all know how much fun the tasting room is, multiply that by ten) There'll be Moroccan themed food/bites and plenty of wine to drink at the Tucker Farm Center, but the Club Cases and any additional wine you'd like to purchase will remain at the Tasting Room.
Just like last year, we'll have limited space- So it's First Come on Reservations.
Make sure you RSVP to guarantee a spot!
Also like last year we alot two total spots per Club. Additional guests will cost $75.

A couple helpful tips to those of you looking for organizing a trip ~
Bothe State Park is stumbling distance from the party (maybe bring a flashlight!) and a great place to Camp.
and for those of you staying in (or near) Calistoga, the $1 Calistoga Shuttle is worth checking out as a designated driver- Make sure to see that your accommodations fall within their range.
---
Welcome to our NEW Club Members!
As you all know, this Club is exclusive. We have a pretty good sized Wait List, and man it's fun to call the people on it and welcome them into the family! I had a lot of great conversations this last month
We hope to see you all again soon (at the Party?) and Thank You for your fantastic taste in wine
A BIG THANKS!
To all of you that have called or emailed us with your NEW INFO(Credit Cards, Address changes)
Keeping your info current saves us from headaches and you from empty wine glasses.
We'll be charging cards on the 1st of October and shipping all throughout the month depending on regional weather (cool weather means no heat-damaged wine!)
Tel: (707) 942-9500
Email: info@lavavine.com