2009 Pre-release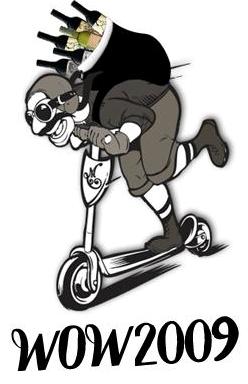 We've had our best vintage ever and all your Mollydooker favorites are back. We are excited to let you know that the new Mollydooker Vineyards were used in the 2009 Mollydookers and to celebrate we are offering you special pre-release pricing on all of our 2009 wines. Some are in very limited supply, so make sure you don't miss out on this rare opportunity. We have made a video for each wine and have tasting notes from Brian Pasch (WeLoveShiraz.com) to help you make your choice.
Click here to place your pre-release order.
The special prices are available until May 31st, just enter the code WOW2009 at checkout.
Winemaker's Dozen – limit one per person
The 2009 wines are so fabulous, we want you to be able to try them all. So we've put together a limited edition Winemaker's Dozen for the special price of $499.00 (normally $662.00). You will receive all the 2009 wines including Velvet Glove. You will also receive one year's membership in MollyClub, our soon to be announced wine club, and have access to:
Members' prices on all wines
Exclusive MollyClub bottlings
Large formats
Limited edition and library wines
Winemaker's dinners and vertical tastings
All pre-release orders and "Winemaker's Dozen" will be shipped after International Mollydooker Day (August 13th), weather permitting.
Feel free to pass this offer onto your wine loving friends so that they don't miss out.
If you need any help, contact our smiley Helping Hand team 888 MD SHIRAZ (888.637.4472), and they will look after you.
We're looking forward to catching up with you later in the year and celebrating the 2009s with you.