Please join us at the Dauphin Grille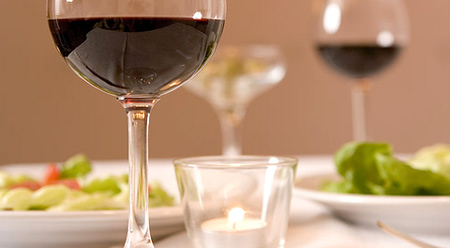 Greetings!
Please join us at the Dauphin Grille at the Berkeley in Asbury Park on Thursday, March 29, 2012 for a delicious wine pairing dinner to Welcome Spring!



Join us as Barbara Longué of Cotes de Longué Selections leads this wine tasting at this beautiful Jersey Shore restaurant.
Menu
Guacamole, Pico de gallo with Blue corn chips
Dangerous Margarita
First course
Wild Baby Arugula Salad with Watermelon Radish, Grapefruit, Grilled Sweet Onion and Lemon-Thyme, Local Honey Vinaigrette
The Beach House White
Second Course
Seared Sea Scallops with Spring Asparagus Risotto,
Sweet Yellow Pepper Drizzle
Madonna Chardonnay 2010
Third Course
Char Grilled Hanger Steak with Homemade Gnocchi,
Caramelized Ciopollini Onions, Wild Mushrooms
Pedroncelli Pinot Noir Russian River 2010
Dessert Course
Assorted Local Cheese Plate~Housemade Chocolate Truffles
Summers Cabernet Calistoga Napa 2009
$55 per person + tax & tip
When:
Thursday, March 29, 2012 – 7:00 p.m.
Where:
Dauphin Grille – 1401 Ocean Avenue Asbury Park, NJ 07712
Reservations:
Please call (732) 774-3474 to make your reservation.
About Barbara Longué

Barbara has been in the wine business for over 25 years. She has two diplomas in grape growing and winemaking from the Université de Bourgogne and a degree in international finance from Georgetown University, and has held every job imaginable in the wine business from grape picker to warehouse inventory taker, to fine wine buyer for a major wholesaler in NJ. She has travelled the world tasting wines from New Zealand, to Italy, to Uruguay and many countries in between. She has her own business Cotes de Longué Selections Inc. marketing small boutique wineries who sell in NJ..