WINE SHOP WINE CLUB INFORMATION RECIPES EVENTS
THIS MONTH'S NEWSLETTER
'TURN UP THE HEAT' Grilling Contest
St. Francis Summer Film Festival
Heritage Zinfandel Release Party
NEW:  "Charcuterie on the Patio"
3rd Annual St. Francis Lobster Feed
Wildfire Winery Dinners, Illinois
Visit St. Francis on Facebook!
---
ST. FRANCIS IN THE NEWS
Tidbits from Around the Web

St. Francis Wins Gold Medal for
"Best Tasting Room"

St. Francis was recently honored in the "Best Tasting Room" category of North Bay Biz Magazine's annual Readers Poll. Thank you to all who voted!
♦♦♦
Wild Oak Cabernet Sauvignon Wins
"Best of Class" & "Double Gold"

St. Francis received 12 medals at the annual West Coast Wine Competition, including "Best of Class" and "Double Gold" 
READ THE STORY
♦♦♦
The Perfect Pair:
Wild Oak Chardonnay & Grilled Chicken

Amy Zavatto of Imbibe magazine recommends St. Francis Wild Oak Chardonnay as the perfect summertime complement to grilled chicken.
READ THE STORY
♦♦♦
JustJess Recommends St. Francis

Our friend JustJess of WineChannelTV talks about our Sonoma County Chardonnay and Old Vines Zinfandel in these two YouTube videos.
VIDEO 1 VIDEO 2
♦♦♦
St. Francis Feature Story

St. Francis Winery was featured in a recent issue of Wine Country This Week.
READ THE STORY
♦♦♦
Tom Mackey & New Jersey Magazine Explore "The 'Sideways' Effect"

Director of Winemaking Tom Mackey shared his thoughts on "the 'Sideways' effect" with T.J. Foderaro in this New Jersey Magazine article.
READ THE STORY
♦♦♦
"Warm Raspberry-Berry Jam
with a Nettle Edge…"

Dave Falchek praises St. Francis Pagani Vineyard Old Vines Zinfandel in his latest wine review for the Scranton Times. READ THE ARTICLE
---
WILDFIRE WINERY DINNERS
Mark Your Calendar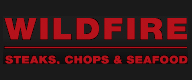 Chicago, IL: Tuesday, June 29
Glenview, IL: Wednesday, June 30
6:30 pm Reception, 7:00 Dinner
Join us for one of two exclusive winery dinner experiences at the Wildfire Restaurants, in Chicago and Glenview, IL. Enjoy St. Francis wines paired with five remarkable courses. A guest speaker for each event will be on hand to discuss the evening's pairings. For more information and to view the menus by location, CLICK HERE.
---
KEEP UP WITH THE
LATEST WINERY NEWS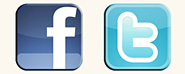 The best way to stay up to date with the latest happenings from around the Winery is to connect with us on Facebook and Twitter.
Interact with our winemakers and over 2,200 other St. Francis fans, share a comment or photo, learn about upcoming events or take advantage of special offers and promotions. There's always something new to see or read.
Click HERE to become a fan of St. Francis Winery on Facebook.
Click HERE to follow winemakers Heather Munden and Katie Madigan on Twitter!


Heather Munden
Katie Madigan
BBQ season has arrived, and St. Francis wines are known to make grilled meats and vegetables shine. This summer we want to hear from all our grilling gurus out there. Record a short creative video of you grilling and enjoying St. Francis wines for the chance to win a trip for two to Sonoma! Check out the competition in our video library on Facebook.
Visit our summer grilling resource website, stfsavortheflavor.com, for complete contest rules and guidelines. And while you're there, download the fabulous St. Francis Girls Guide to Grilling, featuring BBQ tips, tricks and recipes from acclaimed chef and grill master Elizabeth Karmel. The download is FREE! Get it HERE.
_______________________________
In this short video, Winery President Christopher Silva introduces our national summer grilling contest and shares some great BBQ and wine pairing tips. Will YOU be the "Turn Up the Heat Grillmaster" and win a trip for two to Sonoma? Charge-up your video camera and fire-up the grill…it's time to get creative! WATCH THE VIDEO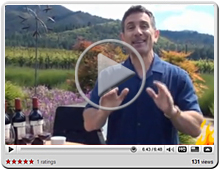 ---
1st ANNUAL ST. FRANCIS SUMMER FILM FESTIVAL
"Stars Under the Stars"
St. Francis presents the Stars Under the Stars Outdoor Film Festival on the lawn of our beautiful Sonoma Valley Visitor Center. Stellar wines paired with silver screen icons al Fresco. Sonoma Valley Film Festival Sommelier and wine personality Christopher Sawyer will introduce and pair our world class wines with world class films. Featured wines will be offered by the glass. Bring a picnic and blanket for the lawn. Admission is FREE. Join us!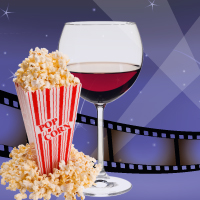 The Birds, starring Tippi Hedren (1963)
Filmed right here in Sonoma County!
Thursday, July 8, 2010
7:30 pm reception, movie begins as light permits
Admission is FREE
Chinatown, starring Jack Nicholson (1974)
Thursday, July 15, 2010
7:30 pm reception, movie begins as light permits
Admission is FREE
---
2008 ZAP HERITAGE VINEYARD ZINFANDEL
PRE-RELEASE OPEN HOUSE
Saturday, June 26, 2010
St. Francis is proud to announce our Director of Winemaking Tom Mackey as the producer of the 2008 ZAP Heritage Vineyard Zinfandel.
To celebrate the release of this limited-edition wine (only 80 cases were produced), we invite you to enjoy a summer afternoon at the winery in beautiful Sonoma Valley. Tom Mackey and his winemaking team will be on hand to discuss what went into making this historic wine during talks held at 2:00 pm and 3:00 pm. You'll also have the opportunity to take some home—for only $14 per bottle! That's a 50% discount for this event only.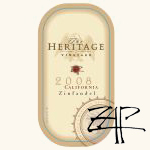 We will also be offering a selection of St. Francis Zinfandels for sampling and purchase at special discounts.
Price: $20 per person, CLICK HERE for tickets.
Contact Shanin Ybarrondo at ZAP for more information: 530-274-4900
Learn more about ZAP and the Heritage Vineyard HERE.
---
ITALIAN "FAMILY STYLE" WINERY DINNER
Saturday, July 10, 2010
Celebrate the perfect pairing of St. Francis Wines with our Executive Chef Dave Bush's mouth watering Italian cuisine. Enjoy the summer night with a glass of Chardonnay and take in the panoramic views from our Tasting Room Terrace as we cominciamo (begin) the evening. We'll feature four delectable courses and four wines, served "family style" in our lovely dining room. Toast with your host as we celebrate together. Mangia Bene!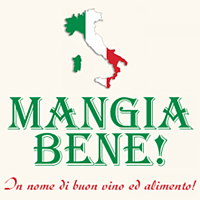 Date: Saturday, July 10, 2010
Time: 6:00 pm
Price: $85 public, $68 wine club members (+tax +gratuity)
Reservations: (888) 675-WINE (9463)
---
CHARCUTERIE ON THE PATIO
Offered Friday Through Sunday—All Summer Long
NEW THIS MONTH!
Relax on our Syrah Patio at the foot of the Majestic Mayacamas and sample our chef's selection of local cheeses, meats and housemade rillettes paired with your choice of a red or white flight. Our summer Charcuterie and wine tasting experience is the perfect way to enjoy a casual Sonoma Valley afternoon.
Walk-ins Welcome: $25, club $20
Friday-Sunday, 11:00 am – 4:00 pm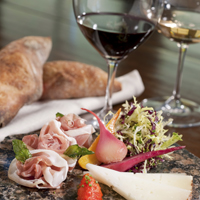 ---
3rd ANNUAL ST. FRANCIS LOBSTER FEED
Now Accepting Reservations
Indulge your love of lobster with friends and fellow Wine Club members at the 3rd Annual St. Francis Winery Lobster Feed. Sporting the latest in high-fashion lobster hats and bibs, we'll feast on the lawn, surrounded by lush vineyards and the majestic Mayacamas Mountains. Come dressed casually for this al fresco event and don't forget your camera!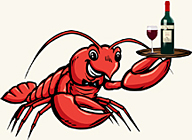 This is a private event for Patrons Classic & Prestige Club Members
Date: Saturday, July 31, 2010
Time: 6:30 pm
PRICE: $110.00 Wine Club Members $135.00 Guest of Members – Limit 2 Guests Per Membership
PHONE: 800-650-5437
EMAIL: wineclub@stfranciswinery.com
---

WINE CLUB UPDATE
June Wine Club selections began shipping on June 7. Below is a sneak peek at the four extraordinary wines we've chosen for Club Members. Please note the wines you receive will depend on your Club level and state of residence. For details and to view the entire 2010 schedule, click HERE.


'07 Old Vines Zinfandel
Rowe Vineyard
Sonoma Valley

One of our favorites, with aromas of lilac, mocha, and hazelnuts. Flavors of blackberry, thyme and crushed rocks. Medium-bodied, this crowd pleaser can be enjoyed on its own or with a spicy meal.



'07 Zinfandel
Wild Oak
Sonoma County
This Wild Oak blend has aromas of roasting herbs, freshly ground pepper, and strong cassis notes. Flavors of black cherries, raspberry and vanilla combine with velvety tannins on the finish.
__________________________________________


'07 Red Wine
Cuvee Lago
Russian River Valley
A pretty bouquet, with notes of acacia flowers, blackberries and slight pepper. The palate is rich and full, coating with flavors of licorice, spice box and just a hint of tar and earth.
Not a Wine Club Member?
Click HERE to learn more about
the benefits of Club membership.
shop online | events | wine club | recipes | winery | visitors center | directions