LE PICH Cabernet Sauvignon
Napa Valley, 2010

*Stunning, New Napa Cabernet Cult Classic Rising Rapidly!
* Made by Julien Fayard, (Protégé of Legendary Winemaker Philippe Melka)
Retails at: $45/btl
Your Price: $36/btl
+ Ground Shipping Included On Case Purchases
"Dark, dense, luscious, & graceful. Brambly blackberries, blueberry preserves, red and purple plums, like blackberry vanilla silk on your palate. Hints of graphite, roasted coffee beans, baker"s chocolate & crushed violets. Drink now through 2032"
About Le Pich
With the all-star line-up of super-premium AVAs and meticulously farmed vineyards, farmed by legendary vineyard manager Steve Matthiason, it's no wonder the 2010 Le Pich Cabernet Sauvignon has merited such incredible hype. Steve has worked as a vineyard consultant for such notables as Araujo Estate, Spottswoode, Chappellet, David Arthur and several other world class wineries. That is just the beginning….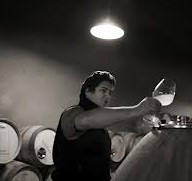 This phenomenal wine is made by Julien Fayard, who trained at Chateau Lafite Rothschild, and also worked under Legendary winemaker Philippe Melka as his assistant winemaker at Gemstone, Lail & Dalla Valle. Julien Fayard has put his heart and soul into the 2010 Le Pich, and this Cabernet Sauvignon is a Knock-Out!
This phenomenal Napa Valley Cabernet Sauvignon will cellar for 2 decades, but is so incredibly impressive now it will be a challenge to hang onto any of it… For that reason, I would strongly recommend a couple 15-bottle cases while supplies last.
$hipping Note – We offer an option of using 15 bottle cases which are not only better insulated, but ship for the same cost as 12 bottle cases. This reduces your per-bottle shipping cost by about 20%.

Cold Shipping- As temperatures rise, we offer the option of free storage in our temp controlled warehouse, or better yet, we offer temp controlled shipping to many areas in the Eastern& Southern States. For a mere $7 more than the normal Ground rate, your wine travels fully temperature controlled, until it reaches the final UPS hub in your area.
Please feel free to pass this email along to any wine enthusiasts that you know. Referrals are the cornerstone of my business growth. Your referrals are both welcome and sincerely appreciated.
To order simply reply to this email, or call me at my office number below.
Cheers,
John A. Lawson
C.E.O.
World Wine Selections
PO Box 3921
Napa, CA 94558
office 707-637-4512
On behalf of: Wine Country Connection, 48 St. James Dr., Santa Rosa, CA 95403