WORLD WINE SELECTIONS
Please visit us at www.worldwineselections.net for previous offers.
View our mobile website at http://m.worldwineselections.net

Wine Country Earthquake Update: Our hearts go out to all of our friends, colleagues and wine country citizens who have felt the impact of the terrible earthquake that recently devastated much of Napa Valley. Many of our staff and friends live in Napa and I am pleased to announce that no one was harmed. We feel very blessed that we didn't experience any damage, so, those of you who have your wine stored with us can rest assured that all is fine. Amazingly, not a single bottle was damaged in our warehouse. Thank you for your thoughts and prayers for the town of Napa.
HUNGRY BLONDE
2012 Napa Valley Chardonnay


~ Its really no surprise that this textural masterpiece won a "Double Gold" in the San Francisco Chronicle Competition, besting hundreds of other wines… 60 Professional Judges agreed that the 2012 Hungry Blonde Chardonnay is outstanding!
~ Made by the iconic Cary Gott, the fruit for this captivating Chardonnay comes from the Poe Vineyard, which sits adjacent to the world renowned Hyde Vineyard (Larry Hyde's Chardonnay, HDV Chardonnay, goes for $60)… At just $29.99/btl with ground shipping included, the Hungry Blonde delivers everything you might expect from an upper echelon Napa Valley Chardonnay.
~ For those of you who love the classic "California Style" of Chardonnay, a la Beringer Private Reserve, Rombauer, Frank Family, Paul Hobbs, Far Niente, etc., Hungry Blonde should be at the top of your list.

HUNGRY BLONDE
2012 Napa Valley Chardonnay
Your Price: $29.99/btl   BUY
+ Ground Shipping Included on Case Purchases
For your convenience, CLICK HERE to order a 15 bottle case.
Winery Notes: "The 2012 Hungry Blonde Napa Valley Chardonnay is the perfect example of richness, flavor, texture, and acidity – All in balance. Lemon zest, graham cracker, fresh felt, forest floor. and the complement of French Oak swirl out of the glass. The cooler climate of the Carneros region produces a wine of higher natural acidity and elegance."

HUNGRY BLONDE
2012 Napa Valley Chardonnay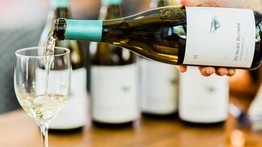 Well, I don't know if the old saying is true, that "blondes have more fun", however, I do know that this "HUNGRY BLONDE" Napa Valley Chardonnay is not only fun, but super delicious and beautifully balanced. It's no wonder that this magnificent Chardonnay has already earned a "Double Gold" at the SF Chronicle Wine Completion. When you combine the fact that it was crafted by the iconic Cary Gott, who has more than 30 years of winemaking experience, and the fact that the fruit was sourced from the impeccably manicured and maintained Poe Vineyard, which sits adjacent to the world renowned Hyde Vineyard, you have the perfect recipe for a world class Chardonnay.
If you're looking for the next big thing in Chardonnay, I would recommend jumping on board with a case of the new Hungry Blonde before the rest of the world catches on to this one…
Cold Shipping- As temperatures rise, we offer the option of free storage in our temp controlled warehouse, or better yet, we offer temp controlled shipping to many areas in the Eastern & Southern States. For a mere $7 more than the normal Ground rate, your wine travels fully temperature controlled, until it reaches the final UPS hub in your area.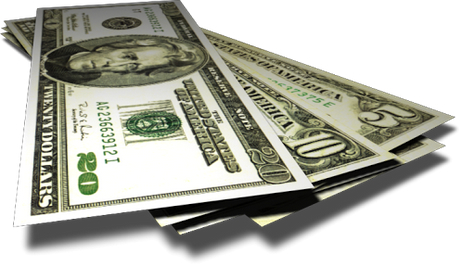 Referral Benefit Program: If you enjoy the service & high quality wines that we provide; Forward this message to a friend and when your friend, as a new client, orders any 15-pack case, both you and your friend will receive inclusive shipping on your next 15-pack of any offer where shipping is NOT included. If you received this email from a friend and would like to be added to our mailing list, you can do so by following this LINK.
$hipping Note – We offer an option of using 15 bottle cases which are not only better insulated, but ship for the same cost as 12 bottle cases. This reduces your per-bottle shipping cost by about 20%.
Visit us Online at www.worldwineselections.net and browse through our entire listing of premium wines, carefully selected by our expert tasting panel! Our panel selects fewer than 3 of every 50 wines that we taste!
If you are planning a trip to wine country and would like to visit up-scale, off-the-beaten-path wineries, please contact Brooke Lawson at brookelawsonconsulting@gmail.com.
To order simply reply to this email, or call me at my office number below, or click on the BUY link to access a secure shopping cart on our website. If you have any questions we are here to help.

Cheers,
John A. Lawson
C.E.O. and Online Sommelier

PO Box 3921
Napa, CA  94558
office 707-637-4512
On behalf of: Wine Country Connection, 620 Larkfield Center, Santa Rosa CA 95403