World Wine Selections
12/27/2013
Visit us at www.worldwineselections.net for previous offers.
Our mobile site can be viewed at http://m.worldwineselections.net
2013 Inventory REDUCTION…
At the end of the year, the warehouse at our affiliate, Wine Country Connection (WCC), is packed full of multiple half empty boxes of premium wines. With the new releases knocking at the door, we would like to offer substantial discounts, plus shipping included on all 15 packs of closeout wines, to help clear room for the latest vintages and exciting new wines that we will be tasting next year.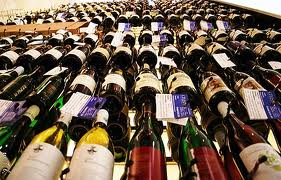 All closeout wines can be found on the WCC web site, on the Wine Shop page under "Closeouts".
In order to manage the incoming orders, the WCC website will list the number of bottles available for each wine. To qualify for the Closeout Discounts as well as the Ground Shipping Included bonus on all 15 bottle mixed cases, simply enter the name "World Wine Selections" in the "Order Notes" section during check out.…
All closeout wines are listed at 15-30% off of retail…. Combine that with shipping included on mixed 15 bottle cases, and this inventory reduction is a FANTASTIC opportunity to try out some new, amazing wines to kick off 2014.
All orders will need to be placed on the safe and secure WCC website in order to manage the sale of closeout inventory in a fair and accurate manner. You may access a list of all closeout inventory by clicking on the following link.
Visit Closeout Page
Each wine is extremely limited, so please place your orders as soon as possible if you would like to take advantage of this great offer.

$hipping Note – Be sure to take advantage of the Ground Shipping Included bonus by ordering one or more 15-bottle mixed cases.
Please note that all of the premium wines found on the WCC website were carefully selected by an expert tasting panel choosing fewer than 3 of every 50 wines tasted!

Feel free to pass this email along to any wine enthusiasts that you know. Referrals are the cornerstone of our business. Your referrals are both welcome and sincerely appreciated. If you received this email from a friend and would like to be added to our mailing list, you can do so by following this LINK.
If you have any questions, please call me at my office number below.
Cheers,
John A. Lawson
C.E.O.
PO Box 3921
Napa, CA 94558
office 707-637-4512
On behalf of: Wine Country Connection, 48 St. James Dr., Santa Rosa, CA 95403