Dear Friends,
We are excited to welcome you to our BIGGEST EVER Fulcrum Spring Prerelease.  For this special early release offering, we are unveiling our first three amazing Pinot Noirs from 2015 Vintage, our 2014 Landy Petite Sirah, 2016 Dry Gewurztraminer, and our 2016 Napa Sauvignon Blanc. More information on the wines are below and you can see even more by visiting our website.  Enjoy!-  David
---
​The Offer
Not only are the wines outstanding, but we are offering them to you at a 20% savings—our best pricing of the year! To make things even more enticing, if you order six bottles or more to a single address, we will happily include complimentary ground shipping (feel free to mix and match in our online store). This exclusive prerelease will end on May 28th , or until these highly anticipated wines run out.
If you would like to go directly to the order page, just click the link below, log on to the website using the info provided below(upper right had corner of site) and enter the code: SPRING17 to receive your exclusive pricing. Or, read on to learn more about our prerelease.

As someone with an appreciation for our wines, we are offering these to you well in advance of our regular release. Many of these young wines have yet to be reviewed, and in some cases are many months away from their ideal drinking window. As our way of rewarding your faith in our wines, and your patience in cellaring them, you enjoy special prerelease pricing.  Weather permitting, we'll ship your wines as soon as you place your order. After May 28th , if any wines remain, they will be sold at full price, and no further orders will be shipped until late Fall.
---
Our Spring Selection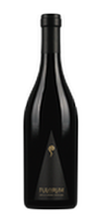 2015 Fulcrum Gap's Crown Vineyard Sonoma Coast Pinot Noir – 235 cases made
Regular $65 – Exclusive prerelease price $52    Wine Advocate 92+, Pinot File 94 points
This is without a doubt the boldest Gap's Crown Pinot we have ever made. Deep dark color and intestse flavors of berries, anise and sage. The 2015 vintage was small in yield, but it gave us fruit with an insane amount of intesity. Managing that in the winery was a challenge as we are always trying to achieve balance in our pinots and not just bombastic power.  Having said this, meet bombastic power!  Sometimes you just have to make what the vintage gives you.
2015 Fulcrum Brosseau Vineyard Chalone AVA Pinot Noir – 103 cases made
Regular $60 – Exclusive prerelease price $48.00    PinotFile 93 points
The 2015 Brosseau is a very special bottling for us.  The mineral-driven character layered over deep flavors of blackberry, violet and spice gives this wine a sense of place. The old vines at Brosseau are putting on smaller and smaller crops.  This was compounded by the drought and it forced us to beg the owners get us some fruit off of other blocks so we could to make any wine at all.  We were only able to make a little over 100 cases of this Pinot.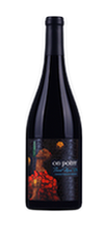 2015 On Point Christinna's Cuvee Pinot Noir – 202 cases made
Regular $36 – Exclusive prerelease price $28.80
In 2015 we blended a variety of barrels from Donnelly Creek and other Anderson Valley vineyards to create this cuvee.  We utilized 60% whole-cluster fermentation which brightens the acid impression and adds complexity to the wine, with gorgeous layers of ripe cherry, black tea, and dried herbs and spice on the palate. Always our most elegant bottling, this wine is built for both near term enjoyment and long term aging. Hard to imagine an Anderson Valley Pinot at this price that is this good!
​
2014 Fulcrum Landy Vineyard, Russian River Valley Petite Sirah- 75 cases made
​Regular $48- Exclusive pre-release price $38.40
​In our third year of making this wine we have really hit our stride! Violets and blueberries abound with integrated tanning and a bit of graphite on the finish.  Landy is the premier Petite Sirah vineyard in the Russian River and we are lucky to be able to make wine from this special site.  Our past Landy Petites have received much praise from critics and wine lovers alike.  If you haven't purchased this wine from us in the past, do yourself a favor a get a few bottles.
​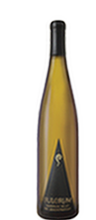 2016 Fulcrum Anderson Valley Dry Gewurztraminer- 265 cases made
​Regular $26- Exclusive pre-release price $20.80
​Our love of Alsatian white wines goes back to our very first days of making wine.  When we had the opportunity to work with some of the finest Gewurztraminer grapes in the country we jumped at it.  Sourced exclusively from Husch Vineyards in Anderson Valley this wine shows what can be acheived with this grape. Aromatic with notes of rose and lychee and flavors of pear and grapefuit this is really gorgeous stuff. And yes it is DRY with only 5 grams per liter of residual sugar. This will be great this summer and amazing by Thanksgiving!
​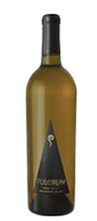 2016 Fulcrum Napa Valley Sauvignon Blanc- 102 cases made
Regular $30-  Exclusive pre-release price $24.00
​When you find the right spot for Sauvignon Blanc is can make a wines that is not only fresh and inviting young, but can develop character and spiciness as it ages.  Well Calistoga is the right spot for Sauvignon Blanc. It has all the tropical notes you expect from a stainless steel fermented SB, but with a complex depth and richness and makes this a more serious wine.  Further enhancing the wines aromatic profile is the small amount of Semillon we blended in.  We are very proud of this inaugual release.
---
Our Six-Pack Wooden Display Cases
Each vintage, we make just a small number of these sought-after sampler packs. Shipped to you in a lovely branded Fulcrum wood box, this is by far the best deal of our prerelease. Not only do you receive your exclusive member pricing (20% off) on all of the wines and a complimentary display box, the shipping is free.

Six-Pack 2015 Pinot Sampler (2 Gap's Crown, 2 Brosseau Vineyard, and 2 Anderson Valley)
Six-Pack 2015 Fulcrum Brosseau Vineyard, Chalone Pinot Noir
Six-Pack 2015 Fulcrum Gap's Crown Vineyard Sonoma Coast Pinot Noir
For those of you who can't wait to get your hands on our 2015 Fulcrum Anderson Valley Pinot, the Pinot Sampler is your only chance to secure it until late fall. We only made a small number of these sampler packs, and they will sell out quickly.
---
If for any reason you have difficulties placing your order online, or you just want to order from a human being, please don't hesitate to call us at 732.610.9602, or email christinna@fulcrumwines.com . Thank you for your continued support. May spring fill your home with happiness, health and delicious wine.
Very best wishes,
David and Christinna Rossi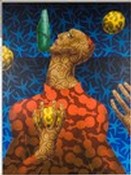 Fulcrum Wines
Napa, CA
tel: 732-610-9602
www.fulcrumwines.com