A FREE E-Newsletter from
The Wine, Spirits and Beer Experts
Get up-to-the-minute news and analysis from the
editors of Impact Newsletter. If it's news you need,
it's news you'll read in Shanken News Daily.
Read it when you're on the go—or wherever your
business takes you.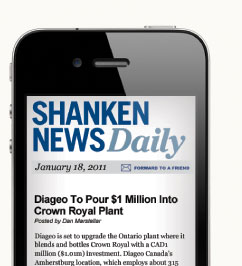 Share:

Delicious

Digg

Facebook

MySpace

Twitter
Copyright © 2011 Shanken News Daily. All rights reserved.
387 Park Avenue South
New York, NY 10016