---

Scores! Savings!! Pink Elephants!!!
Titus Vineyards Reserve Cabernet Sauvignon
Top 12 in Vintners Tasting
The 2011 Napa Valley Vintners perspective tasting included a vertical tasting of 2006, 2007 & 2008 Cabernet Sauvignon wines from 75 NVVA member entries. The wines were tasted blind and the top 12 were selected for a unique educational experience for the 300+ trade and media attendees at Premiere Napa. Titus Vineyards Reserve Cabernet was included with Shafer, Alpha Omega and others.
2007 Titus Vineyards Reserve Cabernet Sauvignon
2007 Titus Vineyards Lot 1 : Out With a Bang
Robert Parker recently handed over scoring California wines to Antonio Galloni. Before Mr Parker announced that he would no longer be scoring Napa Valley wines he did get a chance to have the 2007 Titus Vineyards Lot 1 cross his lips and with that born another 90 point wine for the Titus Brothers. With only 105 cases produced and 90 points Robert Parker, the tenth vintage of Lot 1 be one for the history books…and your cellar…if you can get it before its gone that is.
Titus Vineyards March Madness Final Four Savings
Mid march is here. You may be wearing green and feeling lucky or you may be wearing blue, red, black, orange, purple, or any other color and combination in paint or clothing. The NCAA Men's Basketball Tournament is chock full of underdog stories and roads to glory. This year it is also full of savings at Titus Vineyards follow this link and enter your predictions for the Final Four and have a chance to receive up to 40% savings on the next order of your choice. (not applicable to wine club shipments) Click to learn more. For those of you not receiving HTML plug this in your browser. http://bitURL.net/NCAA
OK, so we don't have any pink elephants to tell you about. We do have two new releases on there way at the end of the month; 2010 Titus Vineyards Sauvignon Blanc and 2009 Titus Vineyards Zinfandel. If you were a member of the Titus Vineyards Wine Club you would already be sipping on these wines and getting geared up to hit the upcoming release party. There is still time. Head to the site and join the Titus Vineyards Wine Club today. Then, send us and an email and get in on the exclusive wine club offers today.
Cheers,
The Crew at Titus VineyardsHere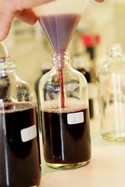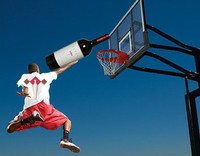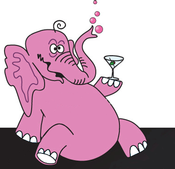 Titus Vineyards | PO Box 608 St. Helena, CA 94574 | (707) 963-3235