Celebrating a quiet time with new releases.
Winter is always one of my favorite times in the vineyards. All is quiet: there are no engines roaring from the tractors and all the work is done by hand.
Even though it feels quiet, a flurry of activity is happening in the vineyards. The cover crops grow, the rain replenishes the vines for next year's growth, and our vineyard team works methodically and tirelessly to prune the vines and cut off all of last year's growth. Pruning is one of the more complex aspects of working in the vineyard. It takes a great deal of skill and practice to balance each plant with its potential.
We celebrate this quiet time and the start of the new year with the release of two delicious wines in our portfolio: our merlot and our chardonnay. We hope you enjoy these wines with a sense of renewal and hope for 2021.
Cheers, 
Anthony Truchard II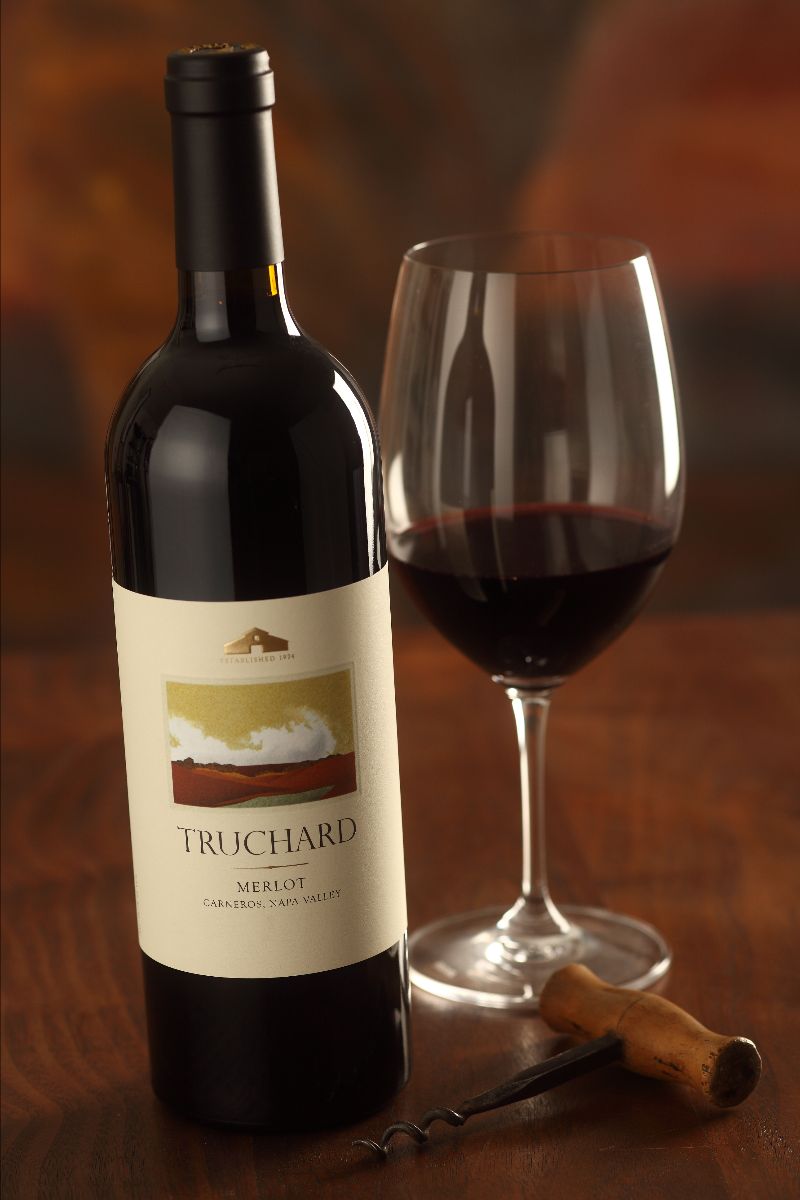 2018 Estate Merlot
New Release
$35.00
Our Merlot is harvested from five separate hillside locations on the estate vineyard. The difference in soil, exposure, and temperature at each site combine to produce unique growing conditions for the grapes. As a result, the wines from these hillsides have their own identity, and each contributes different characteristics to the final blend. To add some amazing aromatics, we add 25% Cabernet Franc, grown in adjacent areas of the vineyard.
2019 Estate Chardonnay
$33.00
Perhaps our most famous wine, the Carneros AVA in Napa Valley has the benefit of producing great and well balanced Chardonnays.  This 2019 vintage is made with a collection of Wente, Dijon and Clone 4 selections throughout our estate to create a great diversity of flavors and textures in the wine.  
"Lemon-curd, apricot, dried pineapple and hazelnut aromas. It's medium-to full-bodied with crisp acidity and concentrated mineral and dried-fruit flavors." December 2020 – 92 Points -  James Suckling  
Last chance! 
2017 Old Block Pinot Noir
$65.00
Our Old Block Pinot Noir celebrates our founding with grapes sourced exclusively from our first plantings in 1974.  Less than 100 bottles remaining!
Would you like to add to your order
with additional wines from our collection? 
ORDER HERE
$10 Ground Shipping
Our tasting room remains closed but we are featuring $10 shipping with purchases of 6 bottles or more. Curbside pickup and local delivery is always available!
TRUCHARD VINEYARDS – 3234 Old Sonoma Rd, Napa, CA 94559