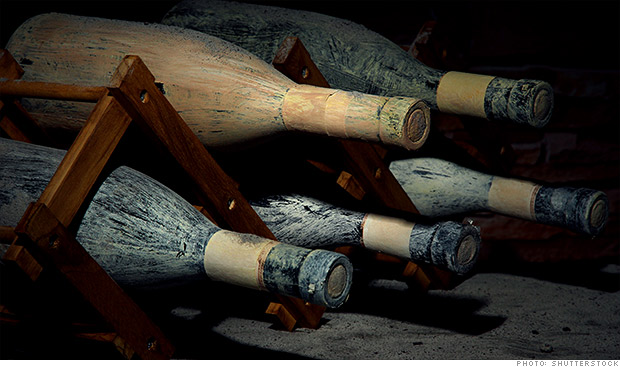 Wine from Treasury Wine Estates is sitting around and spoiling before it can even get to U.S. consumers.
Look out American oenophiles. Roughly one million bottles of wine are about to be poured down the drain.
The Australian winemaker that crafts the popular Penfolds brand is dumping as much as $35 million AUS ($32 million) in wine in the United States.
Treasury Wine Estates says it's working to get rid of "excess, aged and deteriorating inventory" in the U.S. since it was unable to sell the wine as quickly as planned.
The wine being dumped won't be the company's finest vintages, but the cheaper labels that have a relatively short shelf life.
The wine was sitting in warehouses for months — possibly even years — spoiling as it awaited store shelves.
Related: Wine windfall for the French state
"We remain committed to providing trusted and iconic brands for our loyal consumers, and this commitment has resulted in our decision … to destroy old and out-of-date product in the U.S.," said the company's CEO, Dan Dearie, in a press release.
The company is also offering up to $40 million AUS in discounts and rebates to its distributors to ensure it can get its excess capacity out to the thirsty public as quickly as possible.
"It's clear this is a [supply] problem that has been building up beneath the surface for quite some time — several years by the looks of things," said an Australian analyst who follows the winemaker.