Mister C's Beach Bistro
presents a
Rhône Valley French Wine Dinner
with
Stephanie Ferrier
Upcoming Events
New Year's Eve with Nicky Addeo
Mister C's Beach Bistro Wine Club
Event Sponsors

Visit Our Sponsor

Visit Our Sponsor
Quick Links
Mister C's Beach Bistro
Wineitudes
Wine I Like It
Wine & Food Pairing Examiner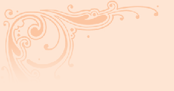 Dear Brian,
We've been busy planning events and dinners for this fall and coming winter. We hope you'll be able to attend a few (if not all) of them! We are partnering with restaurants and wine companies to try to keep costs down-under $55 for dinners and under $30 for wine and food pairings. We think it's a great value-at these prices and they make great gift ideas or a way to host a get-together with your co-workers.
Please join us at Mister C's Beach Bistro on November 12, 2010 for a wine dinner with classic wines from the Rhône Valley with Stephanie Ferrier of E. Guigal. The menu below looks absolutely delicious!
Cheers!
Barbara Hay
Rhône Valley Wine Dinner – November 12, 2010
Please join us as we welcome Stephanie Ferrier of E. Guigal winery for a fabulous wine dinner featuring her  wines.

We will be sampling Côte du Rhônes and Châteneuf du Pape from one of the most respected producers in the Rhone: E. Guigal.
Stephanie Guigal  will be on hand to lead the food and wine pairing, sign bottles and answer any questions.
The Menu
Reception:
Amuse de Bouchee
Miniature Seafood and Veal Croustades
Wine – E Guigal Cotes-du-Rhône Rosé
2nd Course:
Tart De Legumes Roti aux Fromage Chevre
Roasted Vegetable and Goat Cheese Tart
Wine – E Giugal Cotes-du-Rhône White
3rd Course:
Salade de Crecons aux Endives
Watercress and Endive Salad
4th Course:
Chateaubriand Marchants de Vin,
Haricot Vertet Pommes Chateau
Roasted Sliced Beef Tenderloin,
Tiny Green Beans
and Roasted Potatoes
Wines – Cotes du Rhône Red
Chateauneuf-du-Pape Red
5th Course:
Tarte des Demoiselles Tatin
Individual Caramelized Apple Tart
Wine – Chateau des Palmiers Sauternes
Wine Club Members: $49 per person plus tax
Non- Club Members: $54 per person plus tax
tIncludes tasting glass of each wine.
Additional glass available ~$8
NOTE:  You will be able to buy bottles of wine to take home after the dinner at discounted prices, a rare opportunity.
For reservations, please call: 732.531.3665

Mister C's Beach Bistro
Ocean & Allen Avenue
Allenhurst, New Jersey 07711
7:00PM-10:00PM